Staff
Timothy Schappe (tschappe@wustl.edu)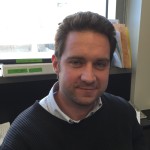 General contact for all lab questions. Tim has worked in the Fehniger lab for over 2 years, and has more than 10 years of research expertise in cell biology, flow cytometry, and serves as lab manager and senior technician.
Casssie Keppel (cassie@wustl.edu)
Cassie returned to the Fehniger Lab in 2016 as a Senior Research Technician.  She has extensive experience in molecular biology, cell biology, and works on microRNAs and model development.
Michelle Becker-Hapak (mbecker-hapak@wustl.edu)
Michelle has extensive experience in cell biology, immunology, and GMP-based cellular therapy.  She leads the NK cell production and correlative science on clinical trials in the Fehniger Lab.
Caitlin Griggs (c.griggs@wustl.edu)
Caitlin has experience in cellular and molecular biology, and her primary focus is on NK cell modulating agents within the lab, as well as correlative immunomonitoring and NK cell therapy production.
Trainees
Post-Docs
Melissa Berrien-Elliott, PhD (melissa.berrien@wustl.edu)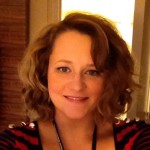 Melissa's research projects include the study of microRNA regulation of NK cell development, mechanisms of memory-like NK cells generation, and correlative science pertaining to memory-like NK cell adoptive immunotherapy.  She works extensively on mass cytometry experimental design and data analysis methods for monitoring NK cells in vivo in patients.
Felicia Gomez, PhD (fgomez@genome.wustl.edu)
Felicia's project focuses on lymphoma genomics in concert with the Obi and Malachi Griffith laboratories.  Her project is studying recurrent mutations in follicular lymphoma and Hodgkin lymphoma patients and correlating with clinical outcomes.
Graduate Students
Jeffrey Leong (leongj@wustl.edu) MD/PhD Candidate
Jeff's project in the Fehniger lab is focused on elucidating the role of microRNAs  and the lipid phosphatase PTEN in NK cell regulation in vivo.  Jeff has complete his PhD dissertation research, and is currently in medical student clinical rotations at WUSM.
Julia Wagner (j.wagner@wustl.edu) MD/PhD Candidate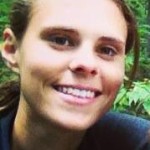 Julia's project in the Fehniger lab is focused on epigenetic mechanisms of memory-like NK cell formation, and how various aspects of NK cell biology integrate into memory-like NK cell functionality, and IL-15 based augmentation of NK cell anti-tumor responses.
Undergraduate students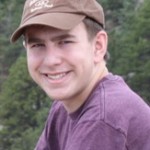 Ari Ireland (ari.ireland@wustl.edu)
Ari's project focuses on understanding the miR-142 targets relevant for NK cell development and function, and more recently genomic approaches to edit the NK cell genome for cancer immunotherapy.
Devika Jaishankar (djaishankar@wustl.edu)
Devika's project focuses on defining phsyiologic interactions between NK cells and accessory cells that results in long-term memory-like responses.
Collaborators
Rizwan Romee, MD (rromee@wustl.edu) Assistant Professor
Dr. Rom
ee completed his post-doc in the Fehniger lab studying cytokine-based activation of NK cell for enhanced anti-cancer responses.  Currently, he remains an active collaborator in the lab  working on translating findings in NK cell biology into therapeutics for leukemia/lymphoma patients.